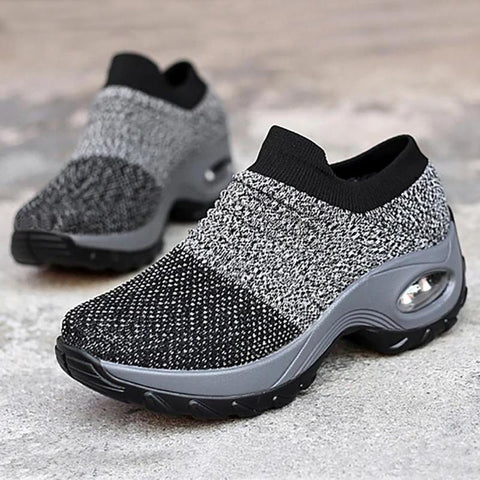 Despite the fact that there are more than 111 million walkers in the United States - more than twice the number of American runners - few major athletic shoe manufacturers are peddling any specialized walking shoes, which we'll assume is a strange phenomenon. But where there's a market, there's a way, and some small companies have stepped into the gap and are producing walking shoes designed for walkers.

However, there is one particular shoe that podiatrists, nurses, restaurant waiters and others who live on their feet are apparently completely obsessed with. What's more, it's been reviewed nearly 90,000 times on Amazon, with nearly 50,000 of those reviews being perfect five-star scores. Oh, and it costs less than $40. Curious to find out what this mystery shoe with a cult following is? Read on for everything you need to know, and for some great walking tips you can use, don't miss these bad walking habits that experts say every walker should kick.


 Introducing the Slow Man Walking Shoes for Women
Slow Man Walking is a footwear manufacturer based in Southern China, dedicated to designing and producing comfortable types of women's shoes, including sandals, slippers, sneakers, and boots. But the company's flagship product is the "Women's Sock Sneaker Walking Shoe," which comes in a variety of different colors.As the accompanying video shows, the shoes are extremely flexible and have a slightly elevated heel and arch for extra cushioning and support, and are made of an ultra-lightweight and breathable mesh fabric." [The classic air-cushioned design] makes this shoe the perfect piece for those who need to stand or walk for long periods of time."For more tips on becoming a better walker from now on, see "Secret Tips for Walking Workouts According to Walking Experts" here.For more tips on becoming a better walker from now on, see "Secret Tips for Walking Workouts According to Walking Experts" here.
    2. Slow Man Shoes have received praise from nurses, cafeteria attendants and teachers.
"Oh my gosh ...... These shoes are so incredibly comfortable, I could sleep in them! They fit my feet and feel like I'm walking on air. They fit my feet and feel like I'm walking on air." One customer said." I work in the medical field and even nurses' shoes don't feel as good on my feet as these shoes do. I have high arches and it's hard to find shoes that I can wear without problems, but these shoes do!" . I am so pleased with this purchase and the price that I plan to buy some more in different colors.

All reports indicate that the "slow man" shoes are generally the same size as your typical running shoes." I am a teacher and am on my feet all day," wrote another reviewer." I can't tell you how much money I've spent over the years looking for shoes that can keep up with my busy lifestyle. Well, these are it!" . These shoes are magic. I no longer have to run to the house at the end of the day to kick off my shoes. Sometimes I even forget I'm even wearing them. They have walked me through many, many airports and meetings. These are great. I have gotten many of my teacher friends to start using these shoes. They are washable and look great. The colors are great and the price is right."   
   3.Scientific studies also support the above comments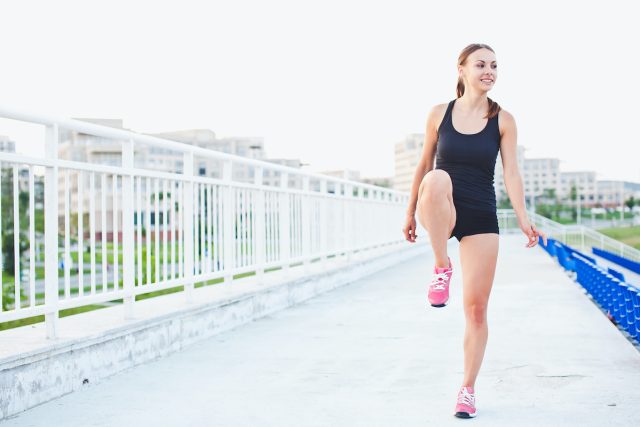 A brand new study published earlier this year in the Annals of Internal Medicine tried to figure out which type of shoe - a stable shoe or a flexible shoe - was better for older walkers with osteoarthritis of the knee.

At the end of the study, the team found that more "stable and supportive shoes" were far better for walking than shoes that were less supportive and flexible. More importantly, the study found that those wearing more flexible shoes had twice the risk of foot and ankle pain compared to the group wearing more stable shoes. Given the apparent size of the padding and heel, it is clear that "Slow Man" shoes can be classified as stability shoes (and definitely not minimalist runners).
    4.There are some negative comments to consider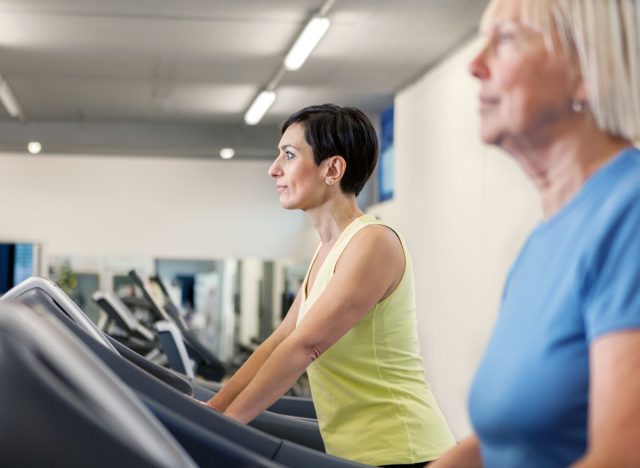 Although the "Slow Man" shoes have garnered more than 86,000 reviews on Amazon, with nearly 50,000 reviewers giving the shoes a perfect score, there are some who caution you against buying them." These shoes are very comfortable and look good," said one buyer." However, they smell terrible and have a pungent chemical smell. I can't stand the smell and don't want the thing that caused it to touch my skin. I washed them in cool water in a gentle way and let them air dry. Washing ruined the comfort of the shoes. I very much regret having wasted my money on these shoes." For some great ways to get more out of your daily walk, see here for 4 amazing ways to lose weight in just 20 minutes while walking, according to a top trainer.